Safety Banners with Slogans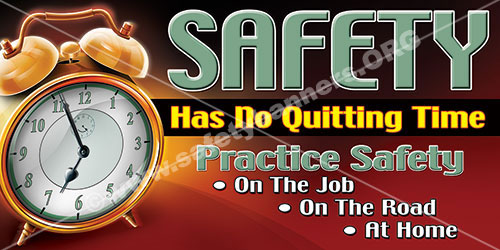 CLICK HERE for all our safety banners.
Looking for industrial safety banners with slogans? Our safety banners with slogans are used by the majority of the American Fortune Industrial 1000 companies. SafetyBanners has over 700 safety banners in 11 different sizes. Plus, you can make out huge variety of images into sever different products like our mesh fence safety banners for your industrial fence line. Use the safety categories on the left side to narrow your search to you area of interest. Our three most popular safety banners slogans are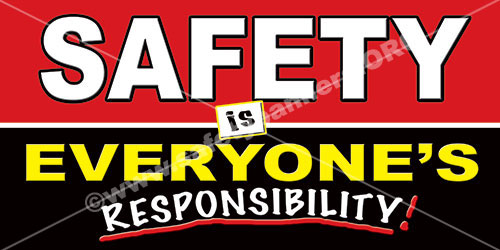 Safety Is Everyone's Responsibility and Start Safe Work Safe Finish Safe and the Three Causes of Accidents.
Safety banners enhance your company safety awareness programs. Banners promote Safety, Accident prevention, Teamwork and much more. Banners make perfect incentives for reinforcing your safety program. Motivational Banners and Posters provide the perfect message for attention-demanding reminders.
A simple but bold reminder is a proven and effective way to get your safety message across.
Eye catching graphics are vivid and standout. They get your slogan noticed and remembered.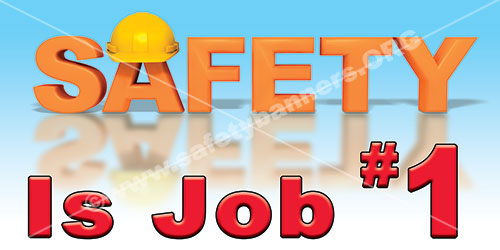 Bright colors and large letters reinforce your policies.
Our banners are printed on highly durable, nylon reinforced vinyl with nickle plated metal grommets.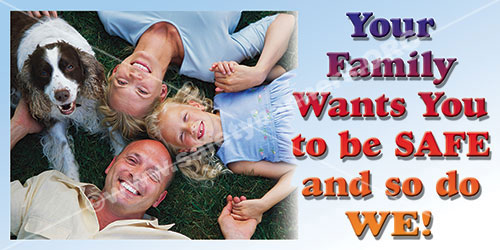 Use our safety banners both indoors and outdoors.
Order our Safety Banners with Slogans on line at SafetyBanners.Org.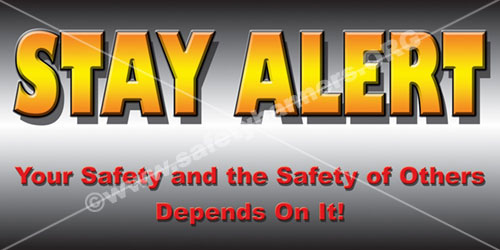 Our safety banners are designed by professionals with the express purpose of making the maximum industrial safety impact in your facility.

Safety Banners from SafetyBanners.Org
1657 Shelby Oaks Drive North
Suite 101
Memphis, Tennessee 38134
901-759-0932
When you expect the best, we deliver.