Hazard Floor Stickers for Industrial Safety - Non-Slip, Factory Tough™

CLICK HERE for all our safety floor stickers.
SafetyBanners.Org hazard floor stickers are NON-Slip, Factory Tough™ and designed for foot traffic areas in any American industrial facility. Our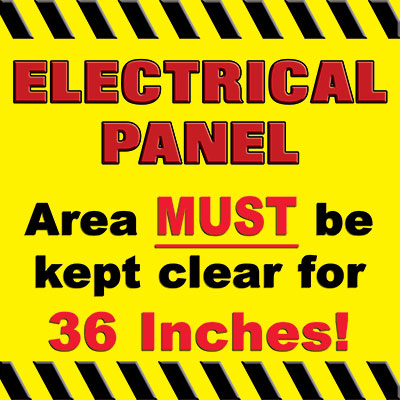 hazard safety floor stickers come in both the square shape and as rectangles. Custom sizes and shapes as well as custom designs are available upon request.

Our hazard safety floor stickers are designed for industrial facility use in non-forklift foot traffic areas and are absolutely anti-slip. Our Factory Tough™ Floor Stickers have a permanent adhesive bottom with a high quality anti-slip top surface. Use them on most any interior floor. Need a special slogan or saying? We can design and manufacture almost any hazard sticker for you floor or even a wall using our amazing wall sticker material.
Constant hazard reminders are a great way to help prevent accidents in your facility and ensure the safety of both your employees and any visitors to you facility. There are a number of ways that you can remind everyone of potential safety hazards and hazard safety floor stickers are one of them. Our anti-slip floor hazard safety decals are a great way to grab the attention of everyone in your warehouse and factory.
At SafetyBanners.Org you can find a solution for many hazard warning areas of your industrial facility. Plus we can do a custom design to meet your specific needs. Just email us, email us button top center, or call us at 901-759-0932 Central Time.
Call us to discuss your hazard floor sticker need. We will treat you with nothing but good old Southern Hospitality and respect. When you expect the best, SafetyBanners.Org delivers.

Safety Hazard Floor Sticker Decals from:
SafetyBanners.Org
1657 Shelby Oaks Drive North
Suite 101
Memphis, Tennessee 38134
901-759-0932 Central Time