FREE Flu Posters for Flu Prevention Download
Download your FREE Flu flu poster for Prevention below as an 8 1/2" x 11" PDF. Our free flu prevention posters are just another service of SafetyBanners.Org, America's largest producer of industrial safety banners and posters.
ONLY SafetyBanners.Org offers you free Flu Prevention Posters to help you keep you employees healthy and safe.
Click Here for all our flu prevention banners and posters.
Click Here for all 700 banners and posters.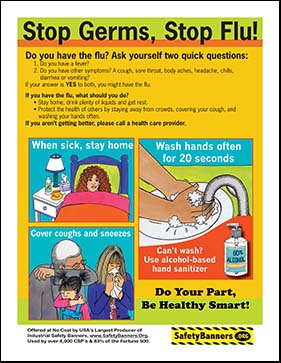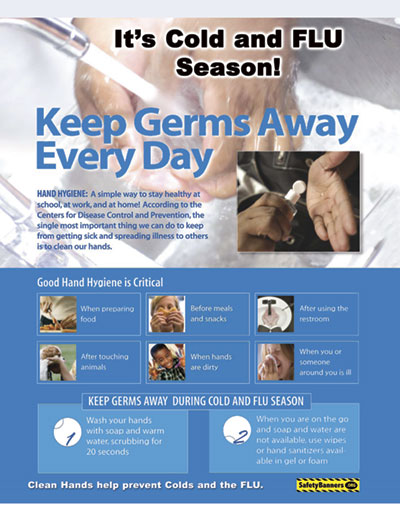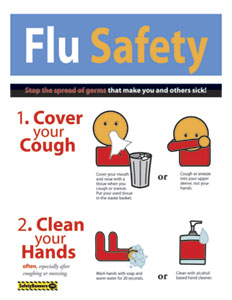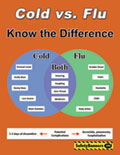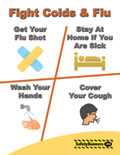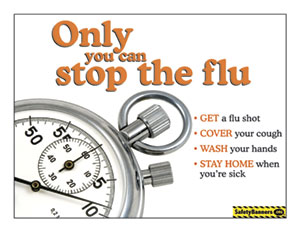 Below are three excellent sites for flu tracking risk and severity.
A - CDC Site - https://www.cdc.gov/flu/weekly/usmap.htm
B - Flu Near You - https://flunearyou.org/#/map
C - Everyday Health - http://www.everydayhealth.com/flu/map/
Be Healthy, Be Safe, be kind to all humans and animals.
Just a reminder that all our flu prevention banners are available as Regular banners and MESH FENCE BANNERS for your fence line so you can inform employees about flu prevention as they arrive for work.
Safety Banners and safety posters from:
SafetyBanners.Org
1657 Shelby Oaks Drive
Suite 101
Memphis, Tennessee 38134
901-759-0932