FREE 2019 Safety Calendar Download.
-- Fits on an 8 1/2" x 11" piece of paper.
-- Enjoy & may 2019 be your safest year ever.
CLICK HERE for our most popular and recently added safety banners

Click the Calendar to Download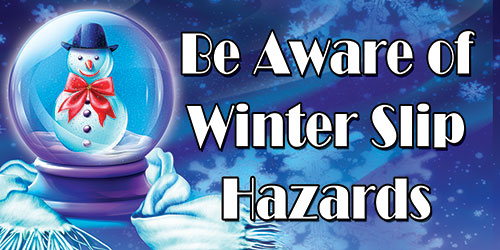 Use Safety is Everyone's Responsibility Safety Banners in 2019.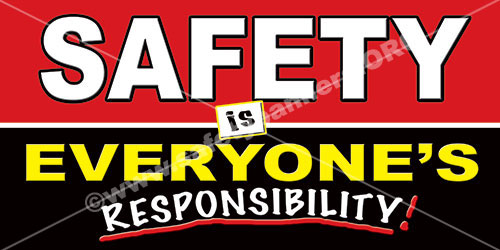 Safety pays and safety is everyone's responsibility safety banners help make sure every one is aware that Safety-Pays for itself over the long haul. Safety pays most when everyone is aware that the company cares about safety and promotes safety awareness. Yes, it is certainly true - Safety Pays and we can help you make your safety program work better.
SafetyBanners.org, by New Tech Graphics was formed to provide industry with the ability to purchase HIGH QUALITY, HIGH IMPACT, LOW COST, VIBRANT safety banners.
Need Help?? Call us --- 901-759-0932 --- SafetyBanners.Org, manufacturers of High Impact Safety Banners and safety products to Promote On The Job Safety. All images and designs are the property of New Tech Graphics and may not be reproduced without written permission. Manufactured on demand by New Tech Graphics - located in MEMPHIS, Tennessee, the Heart & Soul of Rock & Roll.
SafetyBanners.Org is a subsidiary of New Tech Graphics.
SafetyBanners.Org offers ALL our products all our products in both the vertical and horizontal format. Safety Banners.org is the ONLY manufacturer offering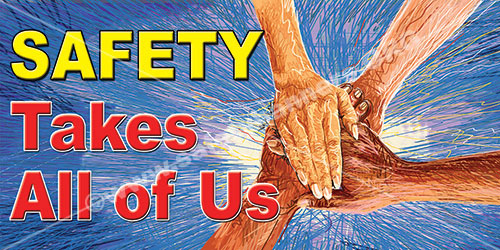 safety banners and posters in BOTH horizontal and vertical formats. Thai is why we say "Have It YOUR Way".
Please note: Safetybanners.com is a label company who also offers banners and is not us - safetybanners.ORG.
We have many fine competitors but, we have become the largest manufacturer of Safety banners because of our Quality products, great customer service, low prices and huge selection, and for this we thank our wonderful customers.